About Playful Pups Retreat
The Best Home Away from Home for Your Furry Best Friend
Playful Pups Retreat is a premier pet resort, and we're committed to providing a clean, healthy, fun, and nurturing environment for your dog while you're away for the day or on vacation. Our focus is on exercise, socialization, and continued training.
All of the staff at Playful Pups Retreat are dog lovers and likely owners themselves. Our staff members are chosen for their knowledge of dog behavior, dependability, and passion for dogs. Our staff is trained to recognize each dog is an individual, and all have very different personalities. We get to know each dog and provide individual attention and training if needed.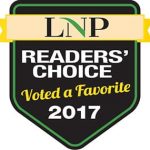 Features:
A 6,900 sq. ft. fully heated and air conditioned facility
Safety floors, which are easy on the paws and doggie joints
Separate play areas depending on your dog's needs
6-foot secure fenced play and potty yards with "Doggie Turf" that's kind to puppy feet
Services:
Safe and fun daycare
Overnight lodging with a variety of accommodations and extra amenities
Obedience training
Full grooming (haircuts) or premium bathing services
Post-surgery care
We offer complete Grooming Services,  Goodbye Baths, and Poochie  Pedicures.

   

Please Call  D'Tails Grooming directly at (717) 361-8245 to make a grooming reservation.
Easter Sunday
Thanksgiving Day
Christmas Day
New Years Day
Closed

Memorial Day
10:00 a.m. to 2:00 p.m.
July 4th
10:00 a.m. to 2:00 p.m.
Labor Day
10:00 a.m. to 2:00 p.m.
Christmas Eve, December 24th
10:00 a.m. to 2:00 p.m.
New Years Eve, December 31st
10:00 a.m. to 2:00 p.m.