Available at our Milton Grove Rd. Location
Dog Boarding in Elizabethtown PA
When you're away from home, you want to ensure your pup is at the best place possible. Playful Pups Retreat is a canine utopia, offering a fun yet relaxing retreat. When they can't be with their family, they'll want to be with us!
Have peace of mind knowing that your furry family member will receive attention, love, and high-quality care, and will also have tons of fun while boarding at Playful Pups. We are committed to your pet's well-being, which is why we provide hands-on attention from our highly trained and loving team.
Need boarding during the day? Check out our Day Stay Program!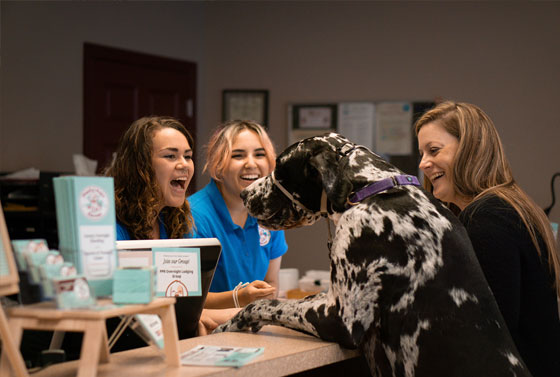 Call Our Milton Grove Location Today to Register for Boarding
Features: Boarding, Day Boarding & Bathing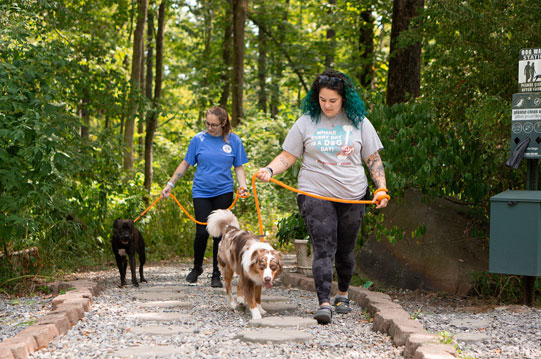 Overnight Dog Boarding Services Tailored to Your Dog's Individual Needs
We value the individual qualities of each dog, which is why we will personalize your dog's boarding experience according to your pup's needs and your wishes. Our knowledgeable and friendly team treats every boarding guest like part of our family. We love what we do and are dedicated to every guest's visit being a fun and safe experience.
With dog boarding rates ranging from $52 to $92 per day, we look forward to learning all about your pup and helping you personalize a fun-filled vacation with us at Playful Pups Retreat.
Why Playful Pups Retreat?
The best dog lodging around!
Our team of loving pet care professionals have a thorough understanding of dog body language, anatomy, behavior, pet CPR and First Aid. This ensures that all Playful Pups team members are trained to assess each guest based on individual temperament and physical abilities or limitations. We perform comprehensive wellness checks daily, and this, along with consistent and thorough record-keeping of each dog's preferences, allows our Playful Pups team to provide superior care for every guest.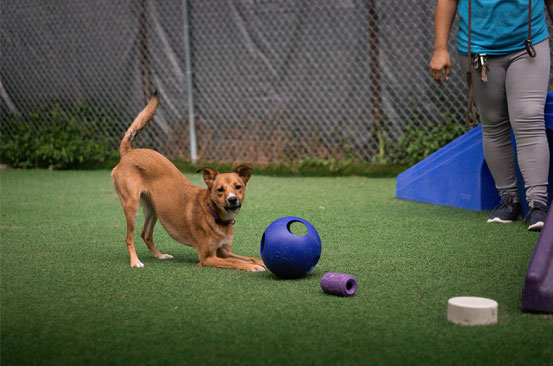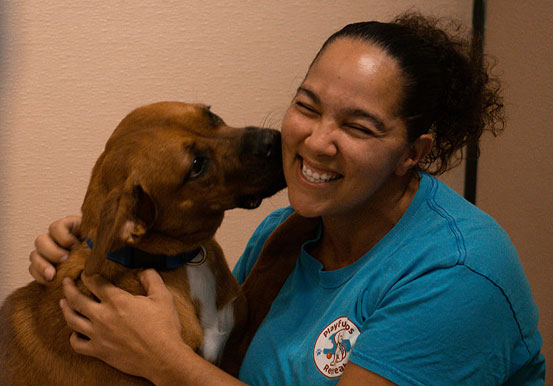 Not Your Typical Dog Boarding Kennel
Playful Pups Retreat is not a typical dog kennel. Providing a safe, fun, and enriching environment, designed specifically for your dog, is our top priority. Our Milton Grove Road overnight boarding location is situated on 19 wooded acres, with a beautiful nature trail meandering through the property.
Playful Pups Retreat offers an assortment of indoor climate-controlled accommodations to meet the needs of all size dogs and 9 fully fenced outdoor play areas, all covered in dog friendly turf. Indoor air quality is optimized by a UV light system for each dog lodging area.
Our Playful Pups team maintains an immaculate facility. Dog lodging areas are thoroughly cleaned and disinfected daily to ensure superior cleanliness, which provides a healthy environment for all guests. It's a 5-star resort designed just for dogs!
Our Overnight Dog Boarding Accommodations include:
Spacious indoor, climate-controlled, private dog rooms
Daily monitoring and wellness checks by our team to ensure our guests are enjoying themselves during their stay
Meals served twice daily or as requested
Comfy bedding and bowls provided
Family pets can stay together
An assortment of fun activity packages available
The most professional and caring team in the Central Pennsylvania area
In addition to our junior suites, standard rooms, and deluxe rooms, we offer large luxury suites. Our luxury rooms offer TV time each day. They are a great size for multi-dog families as well.
Our Safety Systems include:
Safety is your and our number one concern when you're away from your pup.
Exceptionally well-trained team
State-of-the-art safety systems throughout
UV lights in all our HVAC systems to ensure a highly sanitary environment
When pets are in their resting room, we take extra steps to ensure they feel comfortable. These include special essential oils to promote relaxation, good health, and calmness.
Call Our Milton Grove Location Today to Register for Boarding
Features: Boarding, Day Boarding & Bathing
Features: Daycare, Training & Bathing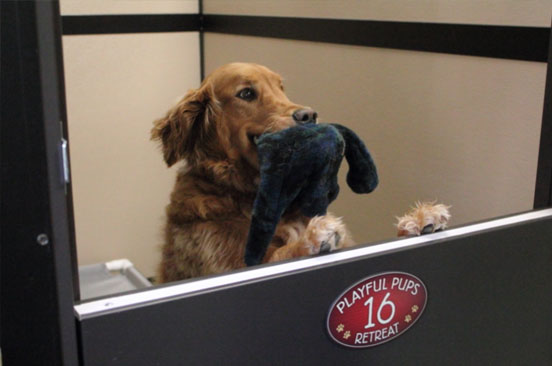 Our pricing is based on a PER NIGHT rate for overnight lodging. Check out time on the final day of your dog's stay is before 1:00 p.m, but if you pick up within the first hour of business there will be no charge for the final day of your pup's stay. If you pick up prior to 1:00 p.m., you will be charged a half day rate for the last day, plus any activities and bathing services.
For your convenience we do offer later pick up options. Check outs after 1:00 p.m.  will be charged a full day rate for your lodging accommodation, plus activities and bathing services.
Military (active and veterans with proof of service) will receive 10% off lodging room fees.
Reservations are required for all overnight lodging.
Current Playful Pups Retreat clients may make a request to see if certain dates are available by filling out the existing customer reservation request form. Completing the form DOES NOT guarantee that those dates are reserved. A member of our team will be in touch to discuss your pending reservation.
New clients please call us at (717) 689-3408 and speak to our Reservation Specialist to schedule your pup's vacation!
Cancellations/Changes: We understand sometimes plans change, so please provide us with at least 72-hour notice of any changes to an upcoming reservation. A Two-week notice is required for all lodging cancellations, as that allows time to offer your room to pet parent on our wait list.
Have proof of current Rabies, Distemper, Bordetella vaccines. All puppies over16 weeks of age are required by PA State Law to have a Rabies Vaccine.
Be on a flea and tick preventative. Seresto collars are acceptable, as are all natural forms of prevention.
What to bring for your pet's overnight stay:
Your pet's regular food separated into Ziploc bags by meal
Yummy Treats for our team to give your pup.
A MAXIMUM of 2 toys or bones
Any medicines needed. Medication must be in the original bottle with correct dosage instructions.
Blankets, beds or bowls (we will provide these)
You may check-in your pet at any time during our operating hours. We do suggest dropping off a bit prior our closing time so that your pet has more than enough time to settle in. Check-out can be anytime during our operating hours, however, if you pick up prior to 1:00pm it will only be a half-day charge. All check-outs after 1pm will be charged the full-day fee.
Operating Hours:
Monday through Friday - 7am to 7pm
Saturday - 8am to 5pm
Sunday - 9am to 5pm

I was looking for a place that provided a lot of extras for our pup. Playful Pups provided many different activities and I really wanted to make sure my dog was comfortable and attended to. Archie is a member of our family and we did not just want him confined to a kennel. The staff was extremely kind even though we were a little bit nervous about Archie's first-time boarding. He wasn't really around a lot of dogs and he still not even a year old, so we weren't sure how his interactions with other dogs would go. The staff was knowledgeable and kind and very reassuring.

Jeannie G. of Akron PA