Playful Pups Retreat Team
Playful Pups Retreat is owned and operated by Laurie Yost. Laurie always loved dogs and had a dog or two as part of her life since she was a child. When she lived in California, she saw many wonderful pet care facilities. Central Pennsylvania lacked upscale pet care, and the vision formed to someday create a high-quality facility. She dreamed of creating a "canine utopia" in the local area and providing peace of mind to pet parents and top-notch care for furry guests and that dream has been a reality since 2010. Laurie opened the Playful Pups Retreat Daycare & Training Center on Hershey Road in 2019 and always strives to provide the highest level of care at both locations.
"I love what we offer and the exceptional care we provide at Playful Pups Retreat. Most importantly, I love watching dogs have fun, get love and have enriching experiences thanks to our amazing team. Our business will continue to evolve and get better because we are committed to expanding our knowledge about pet care and maintaining the very highest of standards for our team members and our facilities."
- Laurie Yost, proud owner of Playful Pups Retreat
Laurie also is the founder of a local non-profit dog rescue called Pitties Love Peace. When she is not working on the growth and development of Playful Pups or Pitties Love Peace she is spending time with a houseful of dogs and her husband, Dan, at home.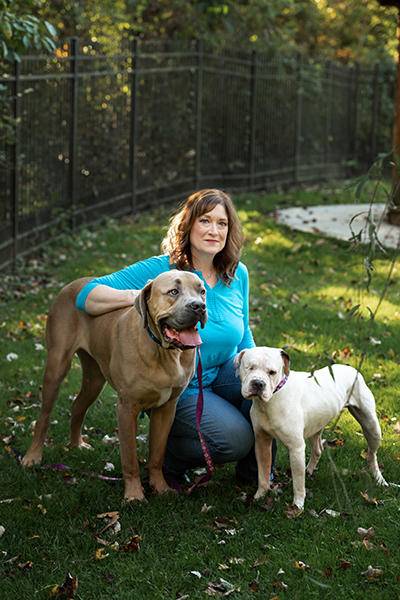 Give us a call to schedule a reservation
Features: Boarding, Day Boarding & Bathing
Features: Daycare, Training & Bathing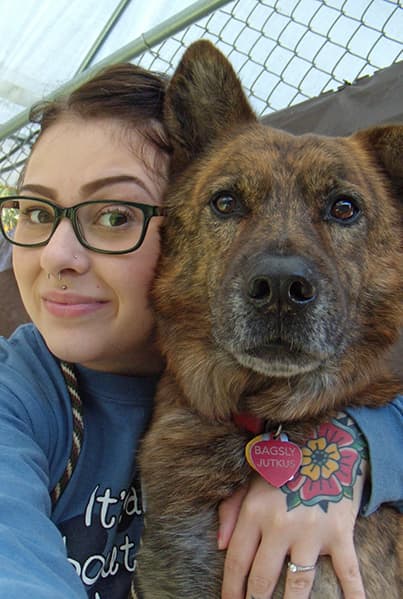 Next to our furry guests, the best thing about Playful Pups is our amazing team of dedicated and loving pet care professionals! We have an exceptional team of dog lovers who are passionate about what we do. We provide in-depth training using The Dog Gurus Knowing Dogs Training program, which ensures our team members have a full understanding of canine body language, dog behavior, and safe and fun off leash play options.
We offer ongoing training and skill development for all team members, so we are always well versed in current trends occurring in the pet care industry and advancements in dog care and new dog related information. Every team member receives Pet First Aid & CPR Training as well, so you can rest assured your pet's health and well-being is top of mind during their time with us!
The outstanding teams at both of our locations are committed to providing a superior level of care to every furry guest who stays and plays with us.
This combination of loving, highly trained staff, combined with our enriching and fun activities, all contribute to a happy and fun-filled stay at Playful Pups Retreat.