Playful Pups Retreat is proud to be certified and affiliated with the following industry-leading pet care organizations.
Certified Professional Animal Care Operator (CPACO)
The Certified Professional Animal Care Operator designation is awarded to those who have successfully completed the independent testing and certification program available through the Professional Animal Care Certification Council (PACCC). The purpose of the CPACO program is to elevate professional standards, recognize individuals who demonstrate the knowledge essential for the care of animals, and help employers identify skilled, knowledgeable animal care operators. Playful Pups Retreat is currently the only pet care facility in the state of PA to hold the CPACO certification.
The Dog Gurus is the #1 pet care business consulting and staff-training company! The business owners have 40+ combined years of experience to help pet business owners launch and grow successful businesses.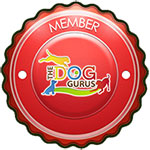 The Dog Gurus' Safety Pledge includes 10 requirements for safe, off-leash play in your facility. By signing the pledge, we have committed to the safety of all our canine guests and staff.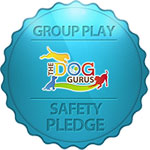 International Boarding & Pet Services Association (IBPSA), Member
The International Boarding & Pet Services Association is a professional business association that provides business resources, industry expertise, staff education and training, certifications, and legislative support for the pet care services industry. IBPSA Members include the owners and employees of pet boarding and daycare facilities, groomers, dog walkers, pet sitters, veterinarians, trainers, and holistic care pet care providers.
Maria at our Hershey Road location is a certified dog trainer after completing CATCH Canine Trainers Academy's comprehensive dog training program. CATCH Canine Trainer's Academy offers core skills, workshops, masterclasses, and everything else you need to become a successful dog trainer. Maria also owns Full Potential Dog Training and is available for your private training needs. Look her up at www.fullpotentialdogtraining.com
Voted Winner of the LNP Reader's Choice Award since 2017
We are proud winners of the Lancaster County LNP Reader's Choice Awards every year since 2017. In 2022 we were the Winner in all three categories, Dog "Kennel", Dog Daycare and Dog Training.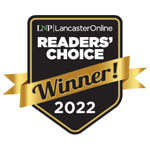 The Fear Free Boarding & Daycare Certification
The Fear Free Boarding & Daycare certification is awarded to individual pet care professionals who have completed a comprehensive educational course and exam which is designed to ease fear, anxiety, and stress that some pets experience when away from home. This certification program teaches professionals how to utilize positive methods to ensure that the boarding and daycare experience is as enjoyable as possible for every pet, every time.