of Pet Care Professionals!
Imagine…working with a team of other A-Players to provide superior, 5 Star care for our furry guests! You too can make a difference in the lives of our clients by creating memorable experiences for every dog, every day!
What we do has a positive impact on every pet we care for.
Help us make a difference.
We are a dynamic and thriving company of pet care professionals seeking A-Players who want to learn, grow, and advance with us.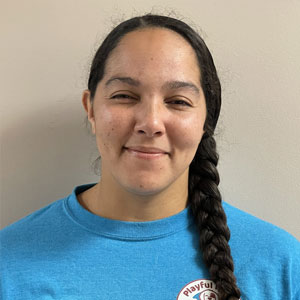 I love working at Playful Pups Retreat because it's all about the dogs and so is everyone that works here, my kind of people! All of my coworkers are wonderful people with huge hearts. Everyone here brings some unique quality and/or knowledge to the table and they are always happy to pass it on to anybody willing to grow. We are all so passionate about what we do and the impact we make on every dog we see. I love the variety of what we do and offer, between our two locations, to not only everyone else's dogs but to our own as well. Watching each and every dog that comes through our facilities thrive and grow or just simply having a great experience while in our care makes each day even more rewarding than the last.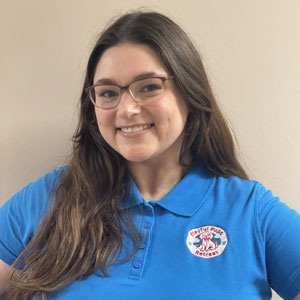 Management Team
Milton Grove Road
When I accepted a position at Playful Pups, I had no idea about the amazing culture and people that would come along with it. Over the past two and a half years I have made lifetime friendships, not only with the humans, but with the amazing pups that come along as well! Each and every one of us aspires to provide the care we would want to see our own dogs receiving.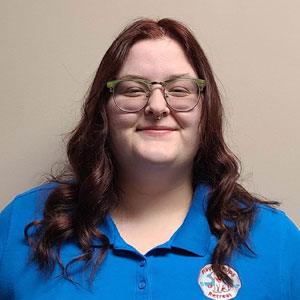 Management Team
Milton Grove Road
I love being a part of the team at Playful Pups Retreat! The whole team is a giant family, and everyone is so welcoming. The bonds we make with all our employees, pet parents and of course the dogs make each day better than you could imagine. Every day we learn new things that can help us in bettering the care for the pups... it is an endless learning experience here at Playful Pups!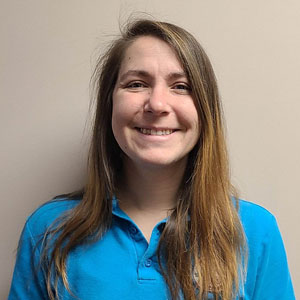 Management Team
Hershey Road
Building lasting bonds with the dogs and their humans is what I love most about being a PPR team member. I love having the opportunity to work with and experience so many amazing breeds. Working with our outstanding highly trained, professional staff makes for happy, healthy pups and a fun work environment. We love and care for each dog as if they are our own. I'm proud to be part of the PPR family and love everything that comes with it!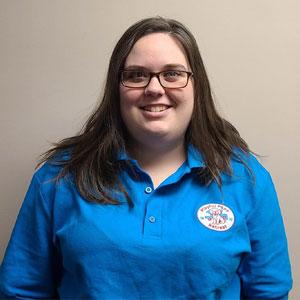 Management Team
Hershey Road
Playful Pups is my dream job. My knowledge of dogs and their body language has grown AND continues to grow daily. Being able to work with the dogs in our pack and watching them grow, learn, and love life is an indescribable feeling. My favorite part is getting to know each dog's personality and building a long-lasting relationship with their parents. Every day is a new adventure!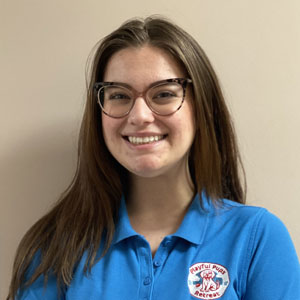 Team Training Coordinator
Playful Pups Retreat is my happy place! I cherish being able to provide love and care, not only to the pups, but to my team as well. We treat each other like family, and that truly shows in the care of the dogs. We strive to create peace of mind, for pets, parents, and each other.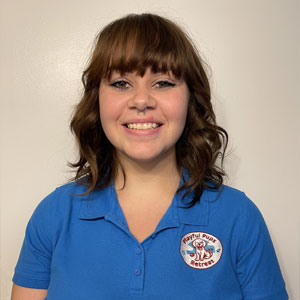 Guest Services Supervisor
I love working for a company that I'm proud to be a part of when I'm on and off the clock. Not only have I made amazing friendships with my coworkers, but I have also created incredible bonds with the pups we welcome! I've never felt more respected and valued as a team member and an individual than I have at Playful Pups Retreat.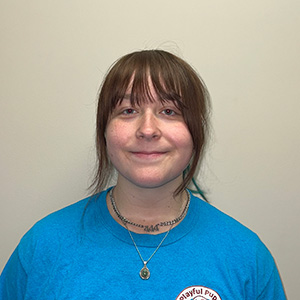 When I first joined Playful Pups, I wasn't expecting it to become my second home. After a year of working with PPR, I've made so many friendships, from all the team members and most importantly, all of the adorable pups! Every member of the PPR family is full of love and support, helping every human and dog grow to their full potential!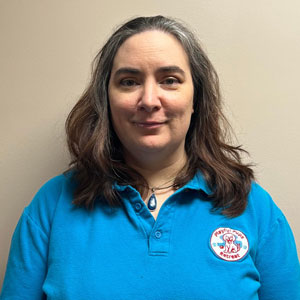 I adore working for Playful Pups Retreat! It's been such a rewarding experience working for and helping this business, and family, grow. It's wonderful to see and work with all the pups, to be able to watch them grow over time and in their experiences. Our dogs come in excited to be here, thrilled to see us and their friends. Being here brings me joy and a sense of accomplishment.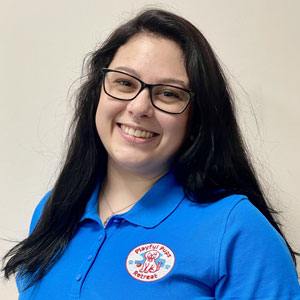 Daycare & Enrichment Counselor
Playful Pups Retreat feels as if it has always been my second home. I am very grateful to have experienced so much growth & opportunity as well as creating everlasting bonds within our team. My dedication to our four legged guests will never falter as I love them all as my own. I am beyond excited for our future together! Two things I know for certain - there will be endless belly rubs & happy pups!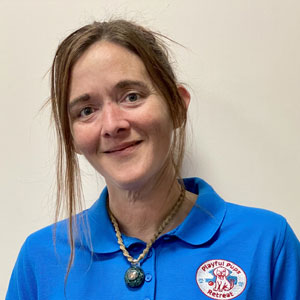 Behavior Assessment Coordinator
I love being a part of the Playful Pups team! It speaks volumes to say that I thoroughly enjoy coming in every day. I look forward to my great team, and all of the phenomenal dogs that come to visit us. No day is ever the same. Each day I am presented with new challenges and situations. I adore being able to establish bonds and healthy routines with the dogs that we work with; in addition to the opportunity to learn from the professionals around me.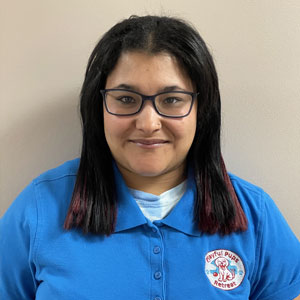 Daycare & Enrichment Counselor
I love working with the different breeds of dogs that come to daycare! I enjoy building a bond with each and every one of the dogs, and love their reactions when they see me.
Frequently Asked Questions