Do you have a deep love for dogs, knowledge of canine behavior, and a great attitude? Do you enjoy working with the public? If so, you will love working at Playful Pups Retreat.
We only hire friendly, outgoing people who have a passion for dogs, a positive attitude, and a great work ethic!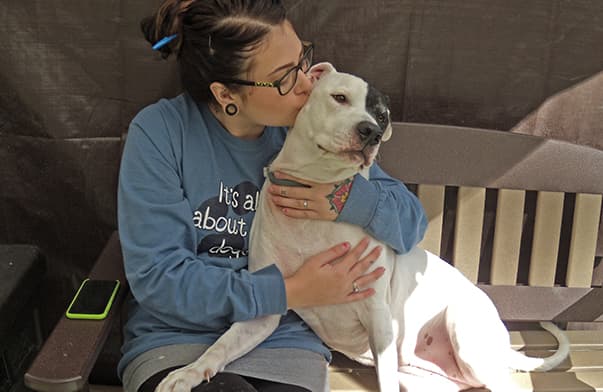 Give us a call to schedule a reservation
Features: Boarding, Day Boarding & Bathing
Features: Daycare, Training & Bathing
There are many tasks that are part of the day-to-day operation of our facility. Although one of the main expectations of this position is to work with the canine guests in our care, we also have many other requirements. We work together as a team to provide a clean and healthy environment for our furry guests at all times.
All staff members must be calm, yet confident with dogs and be familiar with canine body language and have some form of training in a dog-related field. Continuous training is expected and provided to all staff members. Every other weekend and some holidays are required of all staff.
Lodging and Daycare Candidates:
All potential employees must be at least 18 years of age and preferably have experience in a dog-related field. A background in dog training, vet assistant, vet technician, knowledge of canine body language and canine stress signals, etc. is preferred. Training is provided.
Reception Staff Candidates:
Candidates will need outstanding people skills, along with a customer service, administrative and/or sales background. Basic dog knowledge is important and a strong desire to learn more about our furry friends. We also look for people who are hard workers, organized, extremely attentive, dependable, self-motivated, adaptable, possess good computer skills, and are willing to learn!
---
For more information, please email Laurie Yost at Laurie@PlayfulPupsRetreat.com or submit an employment application for our consideration.