Available at our Hershey Rd. Location
Our Enrichment Daycare option is an innovative and exciting doggie daycare option that is perfect for dogs who need more human interaction, smaller size play groups, and mentally stimulating activities.
This enhanced doggie daycare program involves a great deal of staff interaction, playtime in smaller groups of dogs, which are customized to each dog's individual needs. The structured format allows the dogs to have fun while learning and enjoying an array of fun activities and games, and also provides important periods of rest throughout the day.
Call in today for more information on our Enrichment Daycare option!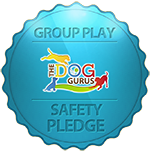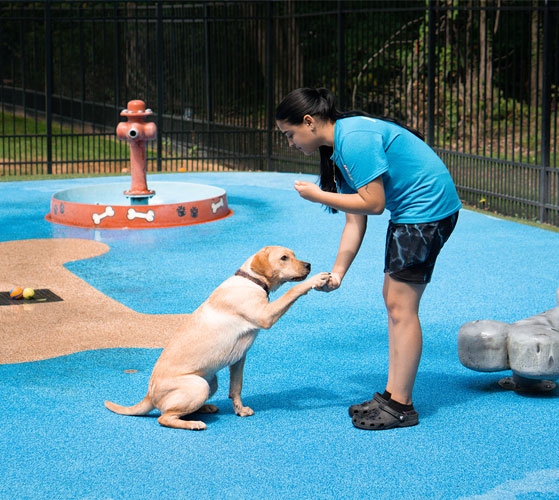 CALL US FOR INFORMATION ABOUT OUR ENRICHMENT DAYCARE OPTION
All new dogs require a Behavior Evaluation and our knowledgeable daycare team will be able to determine which of our specialized daycare programs will best meet your dog's needs.
Features: Daycare, Training & Bathing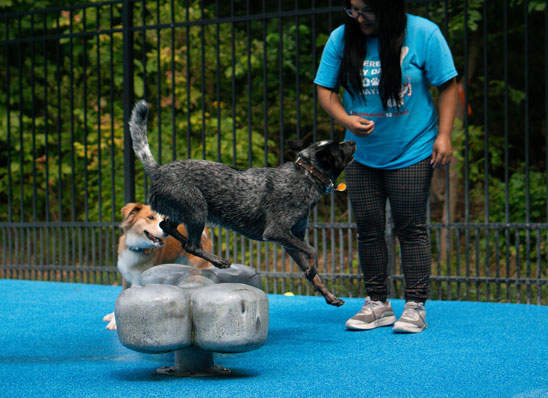 Benefits of Enrichment Daycare:
Smaller playgroups
Tons of fun with our daycare trainers
Confidence building activities
Interactive games
Built in rest periods for relaxation
Lots of TLC and belly rubs!