Available at our Milton Grove Rd. Location
Enough relaxing — it's time to play!
Having a comfy place to relax is great but most dogs want to play. Your pup will be extremely happy you chose Playful Pups Retreat where our Dog Boarding Activities will make your dog's day!
Eight secure and fenced-in play yards filled with furry friends and toys await lucky pups. And of course, this includes splash pools for those warmer days. All of our attached yards have K9 turf as ground cover, which helps keep everyone clean.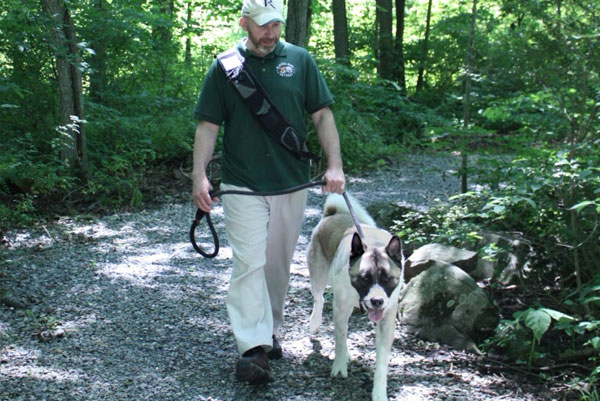 Call Our Milton Grove Location Today to Register for Boarding
Features: Boarding, Day Boarding & Bathing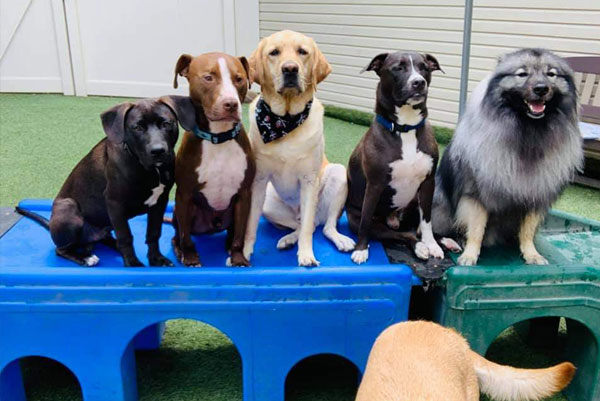 Group Play (Poochie Playgroup)
For the social dog, our supervised Poochie Playgroups are a wonderful way for your pup to socialize with his furry pals and enjoy running and playing in one of our expansive play yards. These play session will allow him to burn off excess energy and make new friends in a safe, enriching and stimulating environment. He can frolic in our splash pools and enjoy our puppy playground equipment designed specifically for dogs!
Playgroups also provide a wonderful opportunity for shy dogs to gain confidence and become more outgoing in their interactions with other dogs. After all this fun play time pups are relaxed and ready to settle into his lodging suite for a nice nap!
Playgroups at Playful Pups Retreat are selected based on dog's size and playstyle. Our playgroups are always supervised by a team member who is fully trained in canine group dynamics.
Many dogs are not social butterflies and prefer private playtime with a team member. That's why we offer one-on-one Enrichment Activity packages that provide personal attention and are customized with games and a level of exercise that your dog enjoys most. From fetch to cuddles, the private play option allows your pet to choose what they like. Some options include:
Sports Time—Does your pup love to endlessly chase the ball or play with a Frisbee?  During sports time our team will run and play with your pup in one of our fenced in play yards using his favorite toys. You can bring your pups own toys or we have a large assortment of options here in the facility.
Nature Walk—Our team will take your pup on a relaxing stroll on our beautiful wooded nature trail that meanders through our beautiful 19-acre property. The dogs love to sniff and explore and get extra attention from our team members!
Brainy Games—Fun and interactive Doggie Puzzles for the smart dogs who crave mental stimulation. These mentally stimulating games help engage dog's minds. Treat motivated pups of all breeds and ages are motivated and rewarded to play these fun games.
Cuddle Time—If your dog is a cuddle monster and loves hugs and pampering, we are thrilled to accommodate.
Whether your dog participates in Group Play or Individual Play, she can enjoy any of the amenities below:
Yummy Treats—Each of our Activity packages include Snack Time Treats that your pup will enjoy in the comfort of their room.
Tuck-in Service—Just like home, tuck-ins are a quiet time with snuggles and kisses before bed. Our tuck-in service provides a relaxing way to end a day filled with fun!
Premium Bedding Upgrade—Our bedding options include raised bedding, orthopedic mattress, or a soft bed mat to help your pet get a great night sleep after a day of fun!
Discounted activity packages are available whether your dog enjoys group or individual play and start as low as $17.00 per day in addition to the overnight lodging.
Our reservation specialist will review our packages and help you choose the best option for your pup.