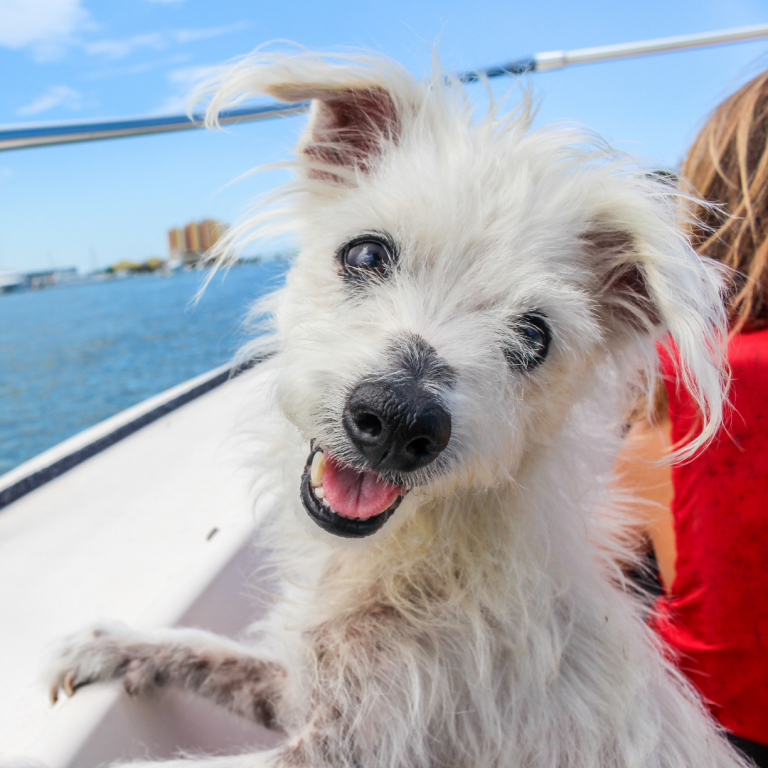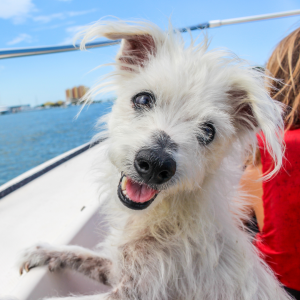 Fall is right around the corner, but there's still time for one last summer hurrah! Labor Day is the perfect sun-soaked way to bring summer to a close, from barbecues to parades to fun with your family. This Labor Day weekend, keep your furry family member safe by following these quick tips:
Be careful in the heat! Although September brings cool breezes and changing leaves, the weather can still be scorching. Make sure your pup has a good balance of fun in the sun, and downtime in the air conditioning. Providing plenty of water, as well as exciting ways to cool down, such as pools or sprinklers, is a great way to ensure that your dog has a fun and safe Labor Day.
Keep an eye on the barbecue. Anyone who has a dog knows that our furry companions can't resist the smell of a yummy meal. However, too much human food is never a good thing for a pup, as it often results in an upset belly. Make sure not to leave your dog unattended with the grill or picnic, or Labor Day may take a pretty icky turn. If you do choose to spoil your dog with some human food, be sure to choose healthy, pet-safe options. Watermelon is one of our personal favorites!
Practice firework safety. While the end of firework season is finally in sight, many people choose to indulge during Labor Day weekend. Just as with any other firework-related holiday, we encourage you to ensure that your dog is properly secured in your home come nightfall. If you do need to have your furry friend with you, make sure they are properly licensed and that their microchip information is up to date. If you have a pet that is very negatively affected by fireworks, reach out to your veterinarian. They may be able to help you ensure that your pet has a mostly stress-free time this Labor Day.
Invest in a pet lifejacket! Labor Day weekend is a great holiday for water-related fun. Whether it be tubing, swimming, or boating, on the water is where many people like to enjoy their Labor Day weekend. These activities can be just as fun for pups, as long as the proper safety precautions are taken! Even if your dog is a great swimmer, it's a great idea to invest in a dog lifejacket. This way you can ensure that your pet is safe, no matter what happens.
Most of all- make sure to have fun this Labor Day weekend! Summer 2021 was an absolute blast, and it deserves to go out in style. We can't thank all of our clients enough for an amazing summer season, and we can't wait to do it again next year. Happy Labor Day!