Available at our Hershey Rd. Location
Dog Training in Elizabethtown PA
Dog Training classes are held year round at our Hershey Rd facility and range from puppy training to beginners dog obedience training to advanced dog training.
If you've recently acquired a puppy during COVID-19, check out our Puppy Training classes which are designed to provide you and your new puppy with a positive foundation to build good behaviors and confidence.
If you have an older dog, there's no time like now to take one of our Dog Training Obedience classes or any of our specialty classes. See below for more information!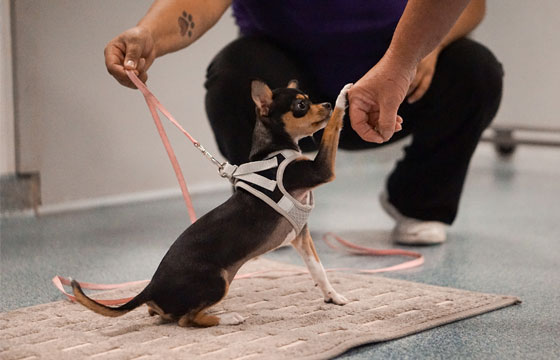 Dog Training classes are held year round at our Hershey Rd. facility.
Features: Daycare, Training & Grooming
Dog Training Class Descriptions & Schedules
Please call our Hershey Rd Daycare & Dog Training Center for information on upcoming classes.
Due to COVID 19 our Dog Training class sizes are being kept smaller and we are filling up very fast. Please call us to get added to our waiting list and our team will call you when we have a new session scheduled.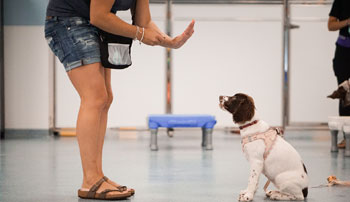 As Dog Professionals, we understand the importance of starting your puppy off on the right "paw". Our Puppy Manners is a class designed to not only help your puppy learn solid dog social skills, but to help you to become the leader your puppy needs.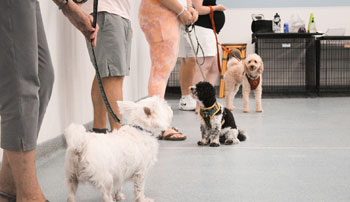 From beginner to advanced, we offer a variety of group dog training classes. Whether you're looking to teach your pup some basic manners, or just want them to learn some fun new tricks, our experienced trainers can help train you and your furry friend.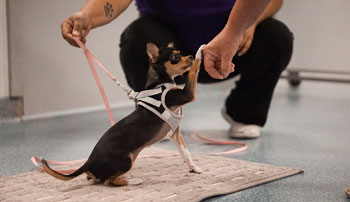 When it comes to dog training, it's important to choose a trainer that has years of experience. Our trainers specialize in Agility, Nose Work, Canine Life and Social Skills (C.L.A.S.S), Fit Dog, CGC, Therapy Training, Star Puppy, Manners, and more!

Dog Training classes are held year-round at our Hershey Rd. facility.
Features: Daycare, Training & Grooming
Select the ideal group class for your dog by setting goals for your dog's training and then browsing our site. If you are interested in basic manners, control, and obedience, our Manners classes will be ideal. If you are looking for training for your puppy, sign up for our Puppy Manners or Puppy Agility classes!
If you just want to have some fun or increase your bond with your dog, consider one of the FUN classes we offer:
If you have a dog that is being reactive barking, lunging or being unruly around dogs or strangers, contact us or schedule a behavior consult! We'll help place your dog in the class that fits him best.

We have used Playful Pups for training, daycare, and lodging for 1.5 years now and love everything they have to offer. The trainers are second to none and the staff is excellent!

Pam Z. of Middletown PA

We have been having Pudge stay with you for several years now. He enjoys the staff and accommodations.

Joey B. of Elizabethtown PA